Hooray!! Welcome our new family member, the myFirst Sketch Book that is made especially for kids. myFirst Sketch Book is a revolutionary 10" LCD sketch pad designed exclusively for aspiring young budding artists to imagine, draw, and save their masterpiece on this paperless device! Best part? Everything under two seconds with a simple button click!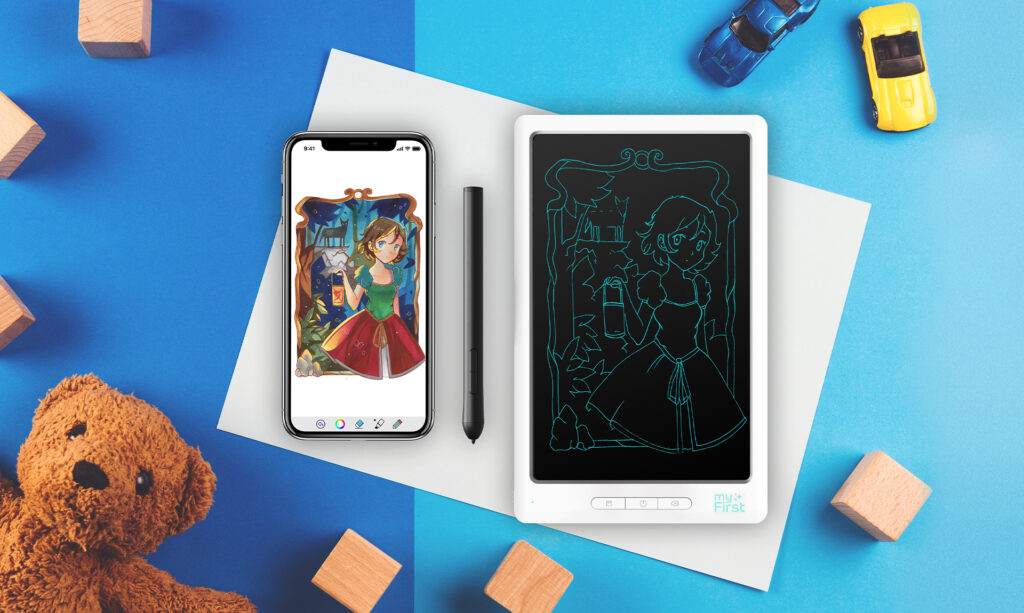 With the instant digitization feature that we have on the device, parents can check out their kid's drawings at their own leisure. Parents can retrieve their kid's artwork as a digital copy from the Sketch Book and save it directly into their smartphones or tablets with the help of the dedicated myFirst Sketch Book App which is compatible with iOS and Android devices. Parents could proudly share their kid's masterpieces with the world, all at the tip of their own fingers.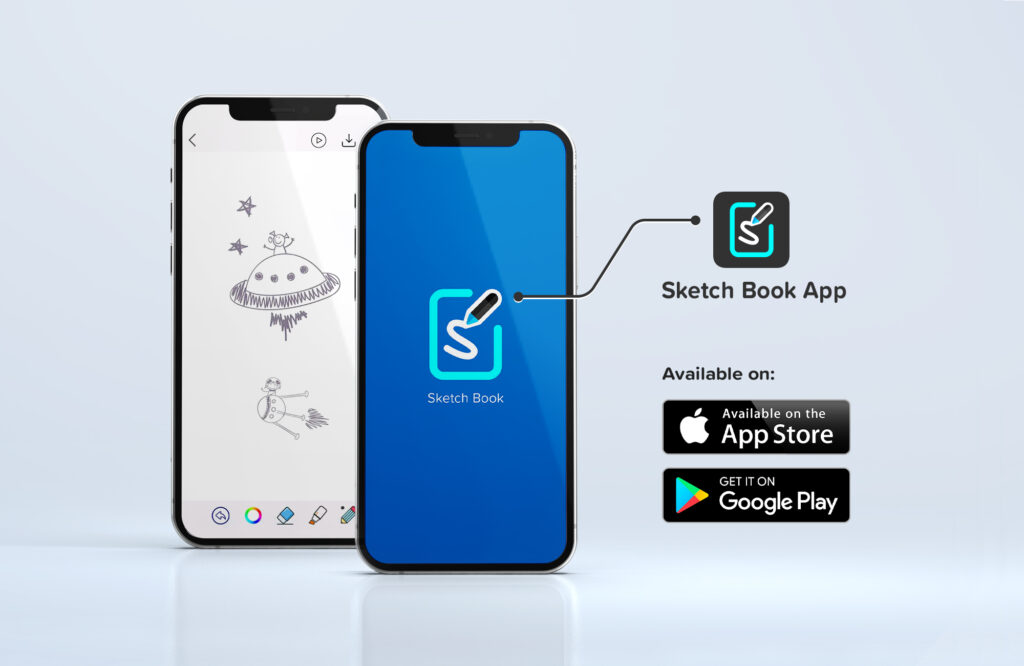 The myFirst Sketch Book is unique in a way of how it is capable of simultaneous drawing. You got that right, by pairing with the Sketch Book App, the real time drawing mode allows parents to view their kid's drawing on the smartphone or tablet at the very same moment when their kid's draw or write on the Sketch Book. Whenever parents are free, they can just layback and see through their kid's drawing anytime, anywhere.
Adding on, one of the Sketch Book's appealing features is the video playback mode, which allows parents to see the journey of their kid's art. Watch their drawings come to life! Each drawing tells a different story, and it can be difficult to decipher a kid's drawing. This is an excellent opportunity for parents to connect with their kids and share about each masterpiece. Unleash your child's inner Picasso and encourage them to work on their fine motor skills which could be enhanced by drawing and colouring.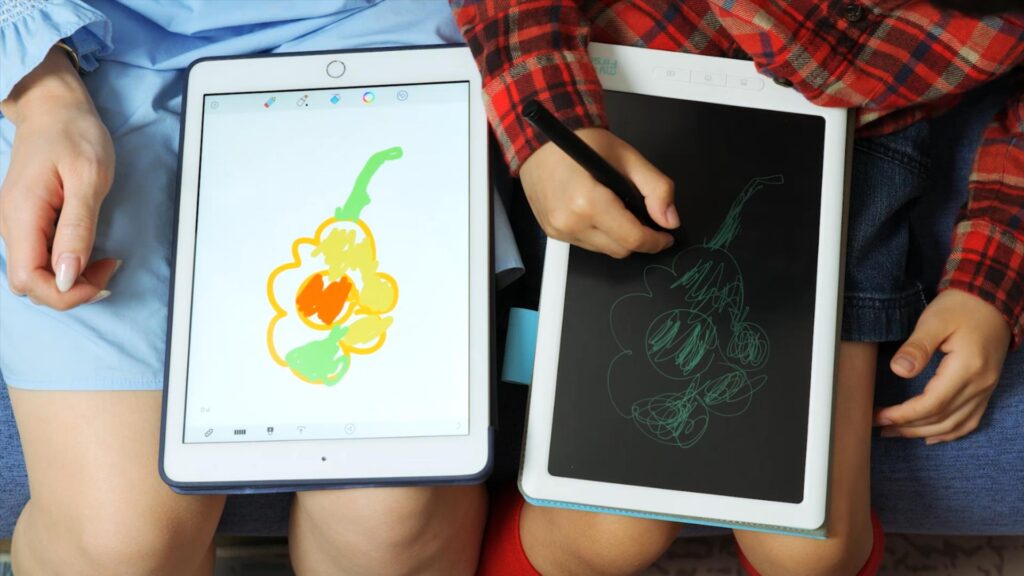 "My girl would draw beautiful pictures for me, it's her way of expressing herself, and there are just too many pictures. I would love to keep each and every one. I'm sure all parents feel the same way. We created myFirst Sketch Book to ensure that no piece of art gets lost in transmission. Our purpose is for us parents to be able to capture every moment possible. You have cameras for photos and videos, now you can get the Sketch Book for their artwork."

G-Jay Yong, Founder of myFirst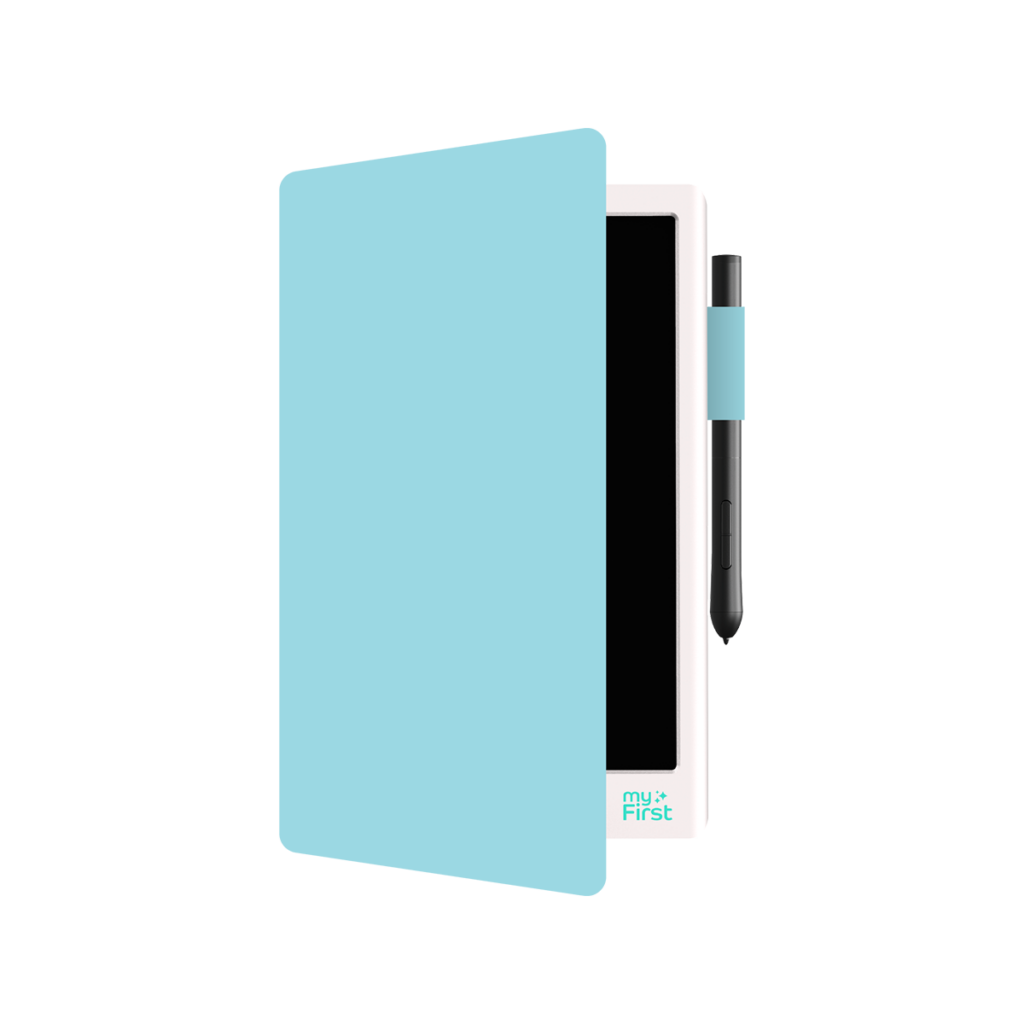 Weighing a tiny 335g makes portability a breeze and with only a minimum of 2-hour charge time, it can be used for up to 50 hours. Accompanied by an enchanting blue cover, a stylus pen is also included for kids to start drawing seamlessly as it can also hold up to more than 1000 drawings! With these specifications, it is no surprise that this Sketch Book will be the best of all paper replacement products. Go Green with Paperless Drawing!
We are happy to announce that we will be offering a special 20% discount on our newest release, myFirst Sketch Book. Just punch in this promo code, SKETCHBOOK20 which is valid to be used on 29th April 2021 only.
Don't wait any longer, grab the myFirst Sketch Book now while stock lasts!