Designed for kids, created for parents! myFirst introduces Singapore's best mobile data plan for kids! STAY CONNECTED by myFirst allows parents to be in touch with their kids around the clock as it provides unlimited calls and data for as low as S$25 per month!
Parents would get to enjoy a premium and hassle-free experience for a one-year rental subscription that auto-renews annually unless terminated. Apart from unlimited data and calls, STAY CONNECTED allows GPS tracking, texts, and also video call services based on a flat monthly fee, with no hidden charges! With StarHub being the telco provider, parents can now subscribe to the best sim card in the country, and get a FREE device at the same time!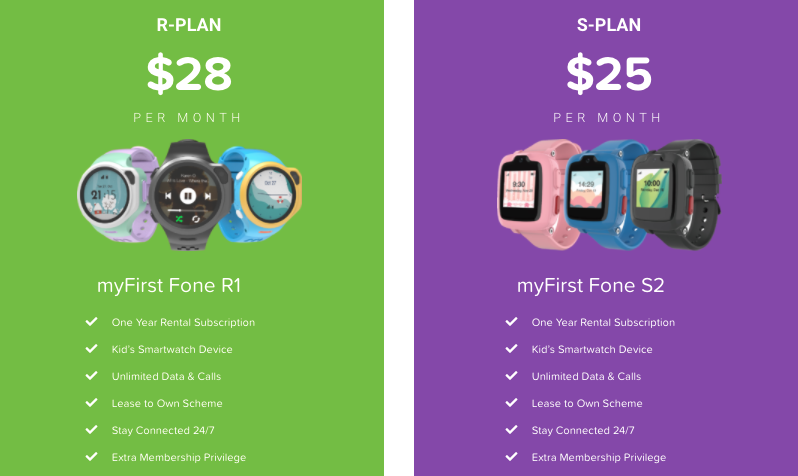 But wait Mums and Dads, there's more! As a STAY CONNECTED subscriber, you would be entitled to myFirst membership privileges, which offer an all-year-round 20% off from our online store! (Use code: STAYCONNECTED)
Technical Support Available
myFirst provides local technical support and our aim is to allow both parent and child to literally stay connected 24/7. Unlike any other conventional mobile plan in Singapore, a spare unit will be provided for your child if your device is in need of service. So no worries, we got you parents! We understand your concerns and we aim to help you the best way we can.
R-Plan
The R-plan, at $28/month entitles you to unlimited data and calls which allows you to track your child anywhere, anytime. With every subscription to the R-plan, subscribers will receive the myFirst Fone R1 for FREE and has 3 attractive colour options to choose from.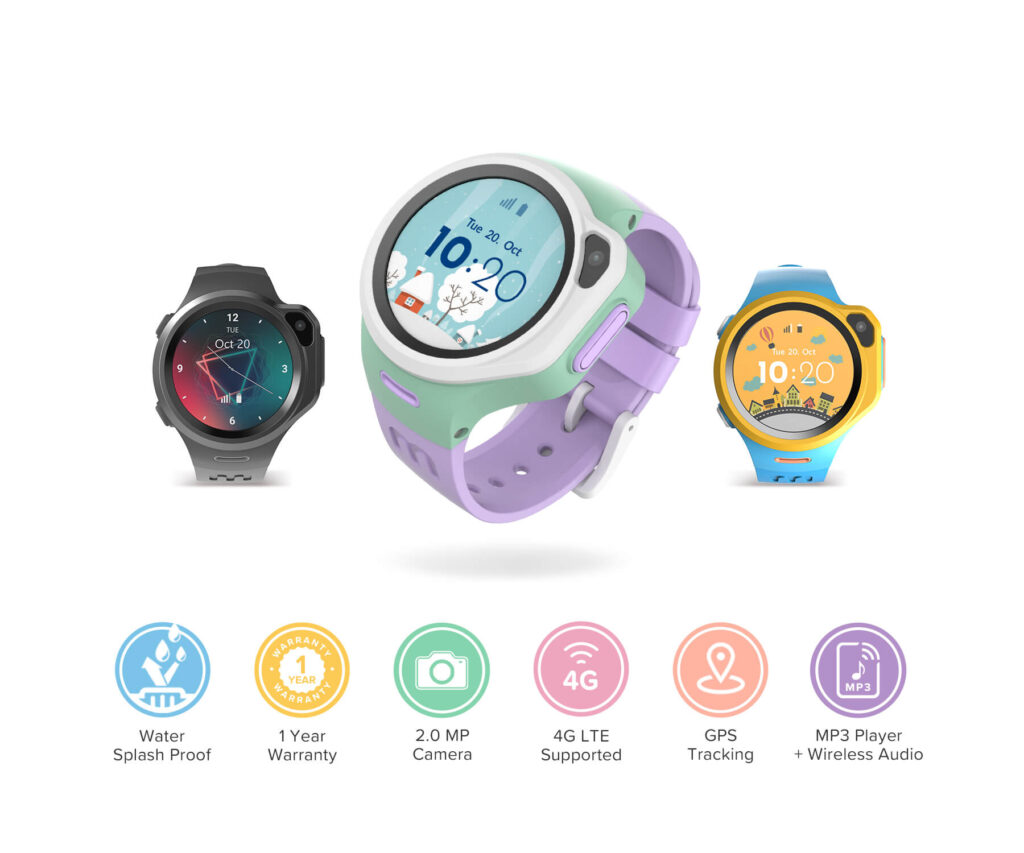 S-Plan
If you choose to subscribe to the S-Plan, the first 1000 subscribers will enjoy S$5 off monthly for ONE WHOLE YEAR! So hurry, the offer lasts for a limited time only. Make sure to use the code STAYCONNECTED upon checkout to enjoy the amazing deal! Subscribing to the S-Plan will get you a FREE myFirst Fone S2 that has 3 colour options too.
The myFirst STAY CONNECTED plan is open for subscription to all Singapore Citizens, Permanent Residents, Passholders, and Work Permit holders with a SingPass account with an authorised credit card/debit card.
Enjoy Free Shipping
In order for us to send over the device to you, a local address will be required. So don't forget to fill up the form accordingly, enjoy FREE SHIPPING and wait for 2 to 5 working days for your parcel to arrive in front of your doorstep. The SIM card will be included and pre-installed in the watch, so it's ready to use as soon as you receive it. We did say, it's hassle-free!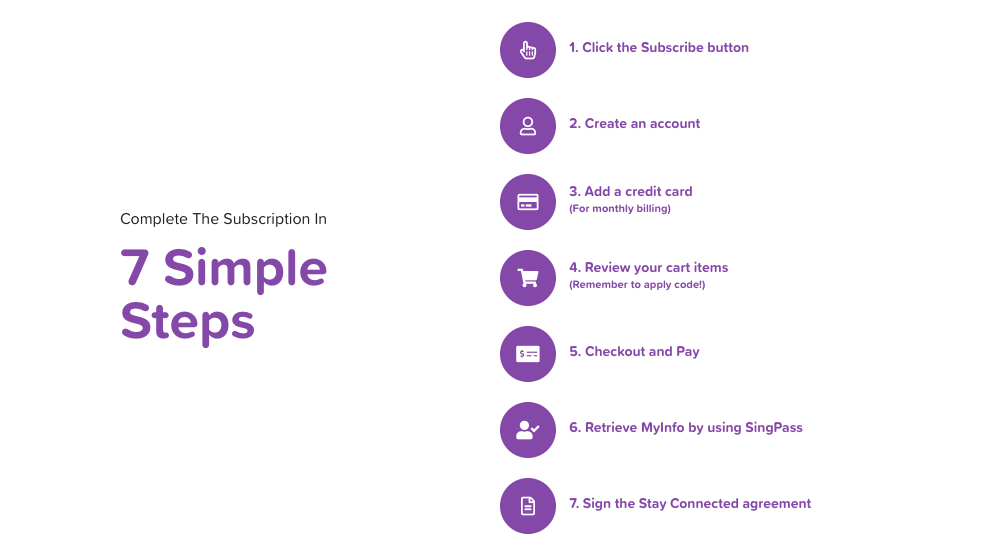 Complete your subscription here and you're just a few steps away from getting your FREE myFirst smart device and subscribing to the best and hassle-free mobile data plan in Singapore!