In response to the rising number of COVID cases locally, the government has advised everyone, adults and kids alike to stay at home. Not to worry though, we can make staying at home just as fun as the outdoors! 
myFirst has initiated the #SketchAtHome campaign to let kids' imagination run wild and free for them to stand a chance to win myFirst Sketch Book (worth S$99.00) as the reward every week! Parents get to bond with their kids over drawings where the little artist between ages 3 and 12 will have the opportunity to unleash the creativity within each masterpiece. 
Make sure to visit our Facebook page to check out the "Finish This Drawing" templates which will be uploaded weekly. All entries must be shared on social media by every Friday before the stroke of midnight, Singapore Time (SGT). Entries are open worldwide to all myFirst fans, so make sure not to miss out the submission time due to different time zones.

You could also download the weekly "Finish This Drawing" templates here!
Winners will be announced each following Monday. All drawings are judged based on number of likes and also the creativity of the drawing. So let your kids explore their minds, and blow ours away. As there is no limit to imagination, one participant can submit as much drawings as they like. Winners will be notified via email or social media accounts provided, so stay alert, you might be the lucky one!
Any electronic format of drawings are welcomed. Feel free to use any device to download the template and complete the drawing in any way you can. You could also help your kids to print out or replicate the template on paper so they could start drawing.
We are truly overwhelmed with the outstanding response and support! There were more than 3,500 registrations for the #SketchAtHome campaign, which has truly exceeded our expectations! All free 200 sketches have been fully redeemed and currently on the way to their new artists!
If you are not the first 200 lucky recipients of the sketches, don't be too heartbroken. As part of our ongoing efforts to encourage children to stay at home and stay safe during this critical period, we will be providing more exclusive discounts on most of the Sketch model products until the end of May 2021.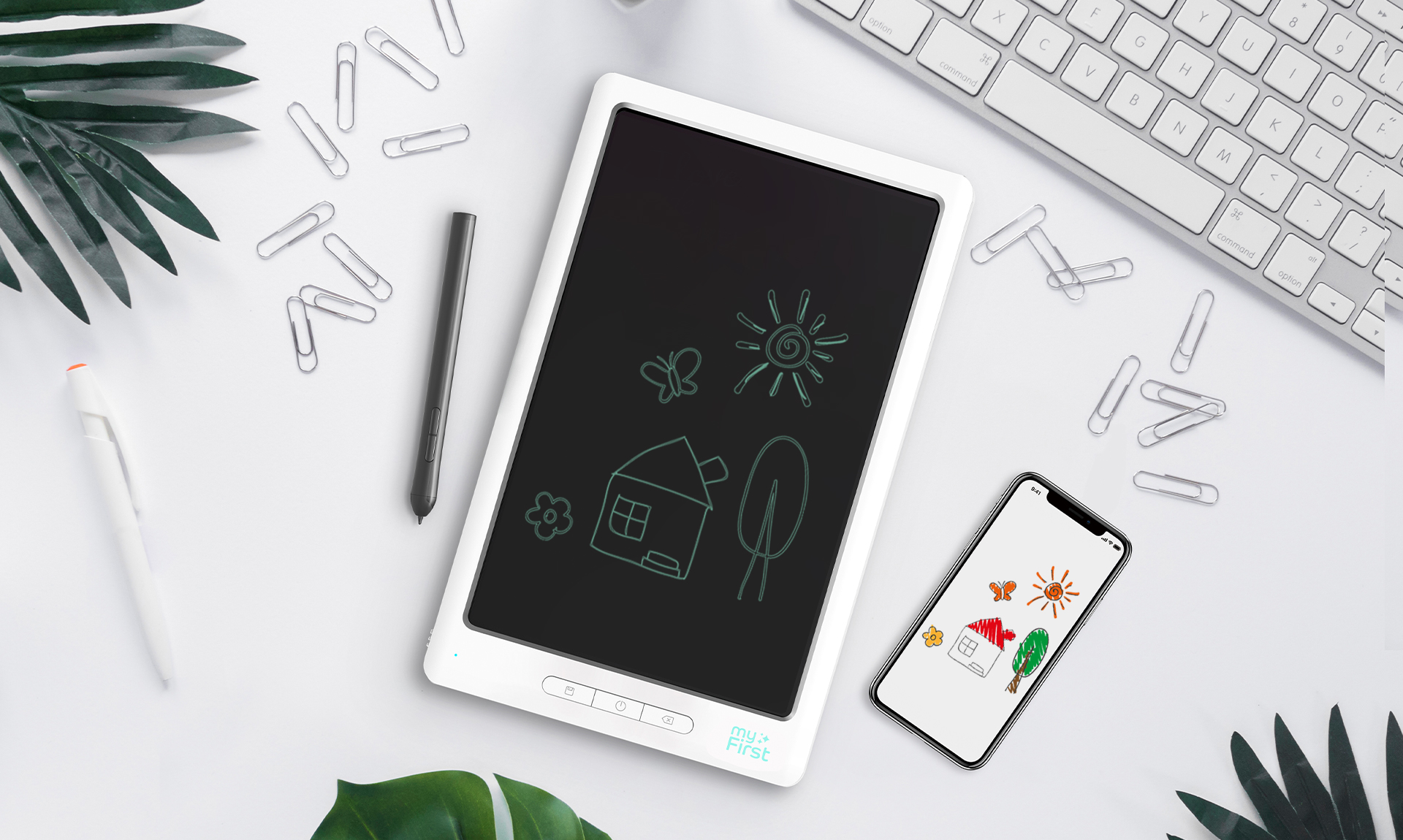 If you are looking for instant digitisation for your kids' amazing masterpieces, we have recently just launched the myFirst Sketch Book which offers an instant save feature which could save up to 1000 drawings, so you could never lose a piece of art, ever again!
Enhance your kid's art skills while they are at home. We can't wait to see your kids amazing drawings! Share and don't forget to tag us at:
FB: @MyfirstOfficial  
IG: @myfirst.official
#hellomyfirst #SketchAtHome #myFirstSketch