GET READY.  THE CRAZIEST SALES SEASON OF THE YEAR IS ALMOST HERE!
Black Friday Cyber Monday Crazy Deals 2022 Ends In
Whoops! Is it about time for BFCM2022 already? This year really flew by! But don't worry, myFirst is well-prepared for the busiest sales season of the year. We have arranged THE BEST OFFERS for parents & kids that you can look forward to!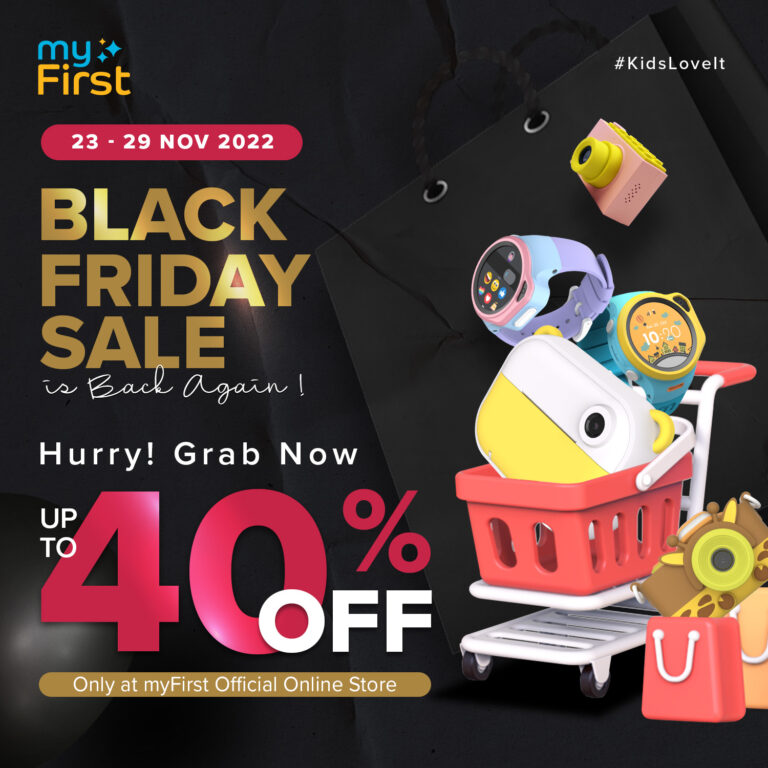 The Best Time for You to Shop While Saving!
Ready for Our Offers? Lets Go!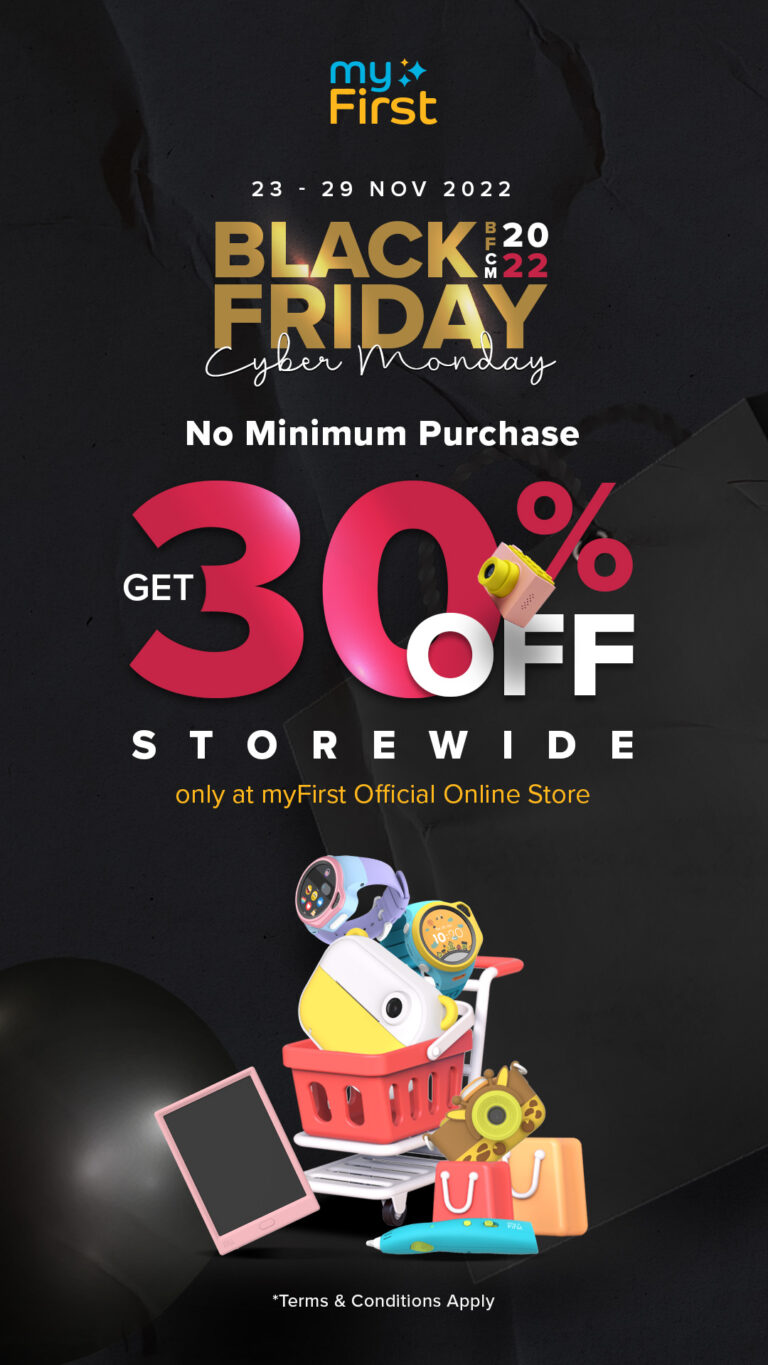 To start it off, we are offering an automated 30% OFF discounts for all of our products storewide, EXCEPT for the myFirst Fone R1s. No need to add any voucher code, just add to cart and you're good to check-out!
There's also no minimum purchase limit for this discount, so shop to your heart's content! 😍
This discount also applies to our NEW PRODUCTS such as the myFirst Sketch Pro Neo and the myFirst Camera 10. Check them out below:
WANT OUR MYFIRST FONE R1S?
Worry not! OF COURSE we have a discount for our best-selling product!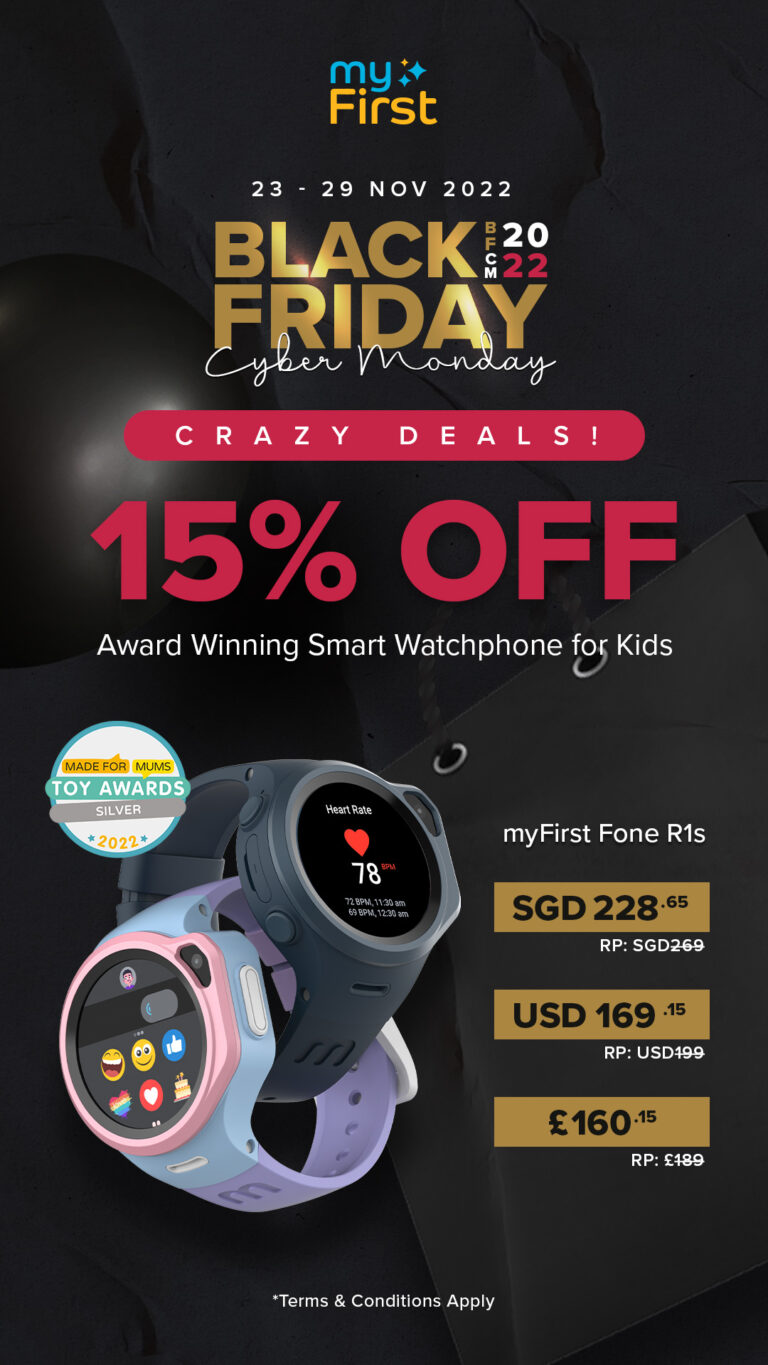 Receive 15% Direct Discount on your myFirst Fone R1s order during our Black Friday Cyber Monday Crazy Deals! Surely it will be the best choice for a Christmas gift for your lovely kids. 😉
myFirst Fone R1s – 4G Smart Watchphone with Heart Rate Monitoring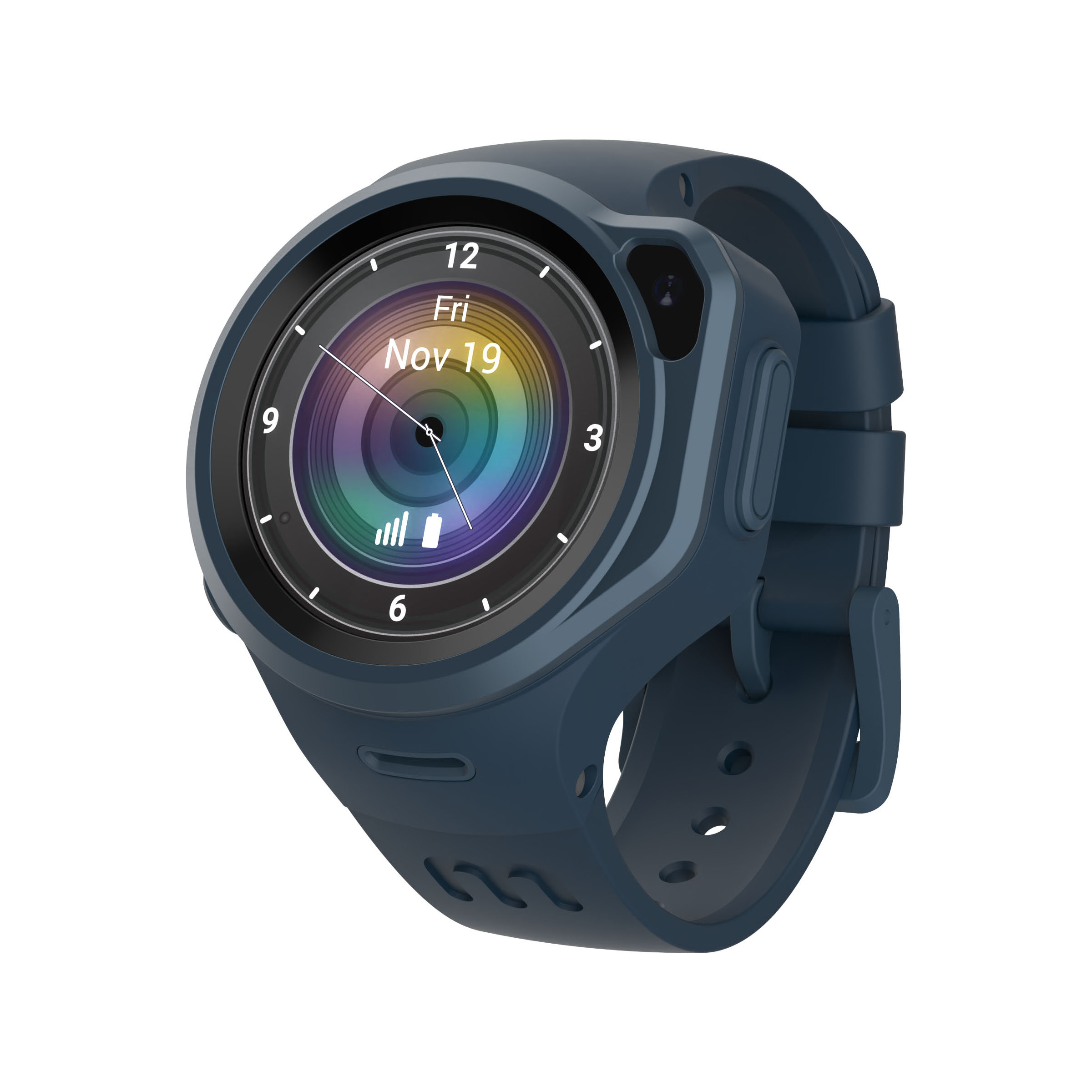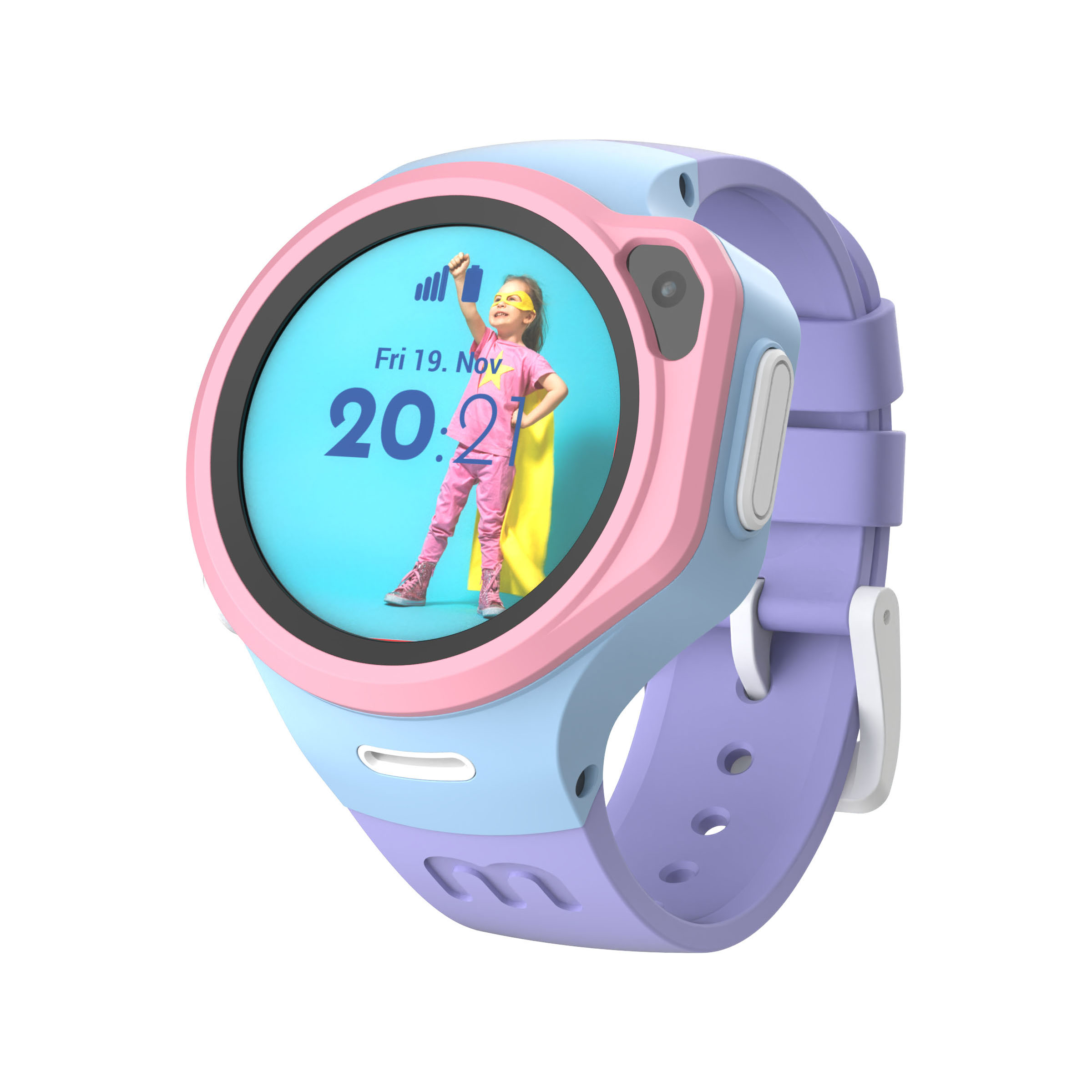 Our myFirst Fone R1s
Won an Award!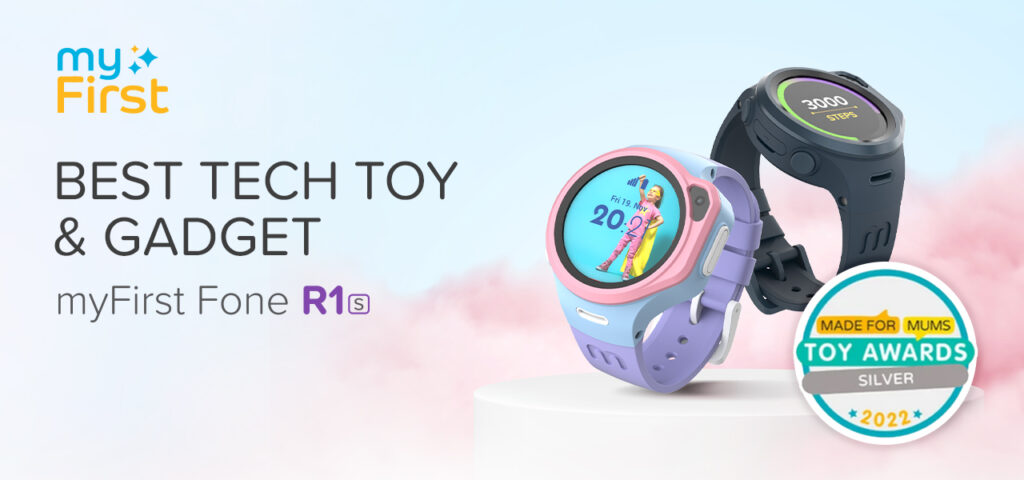 WE HEAR YOU AND WE OBLIGE!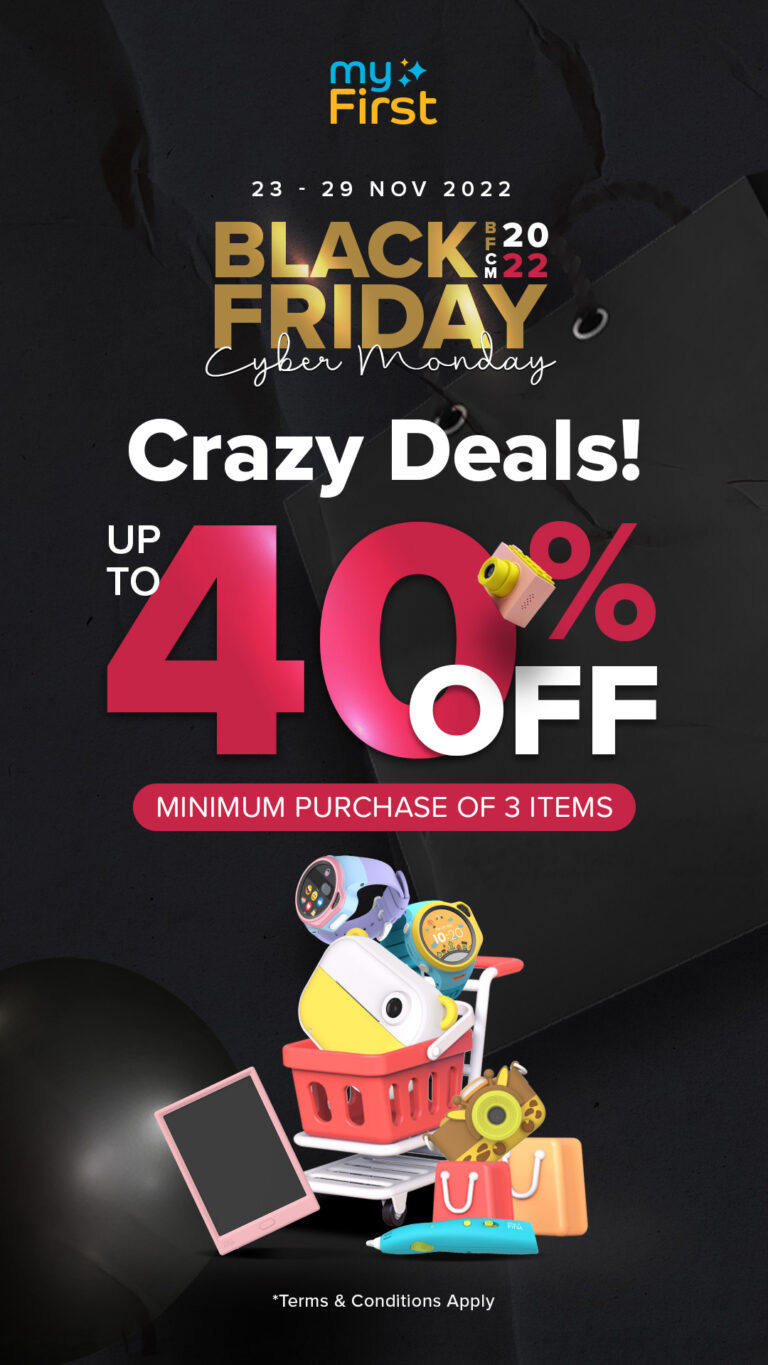 We are offering you a 40% OFF discount when you make a purchase of minimum 3 ITEMS! It's an automated discount – so just add 3 of our products to cart and check out without hassle!
Imagine buying 3 of our myFirst Fone R1s, then you will receive 40% OFF DISCOUNT, that's only SGD161.40 / USD119.40 / £113.40 EACH! Spend so little and save so much with this promotion!
Prefer our camera collections? How about getting 3 of our best sellers: myFirst Camera Insta Wi, Camera 3 & Camera 2 for SGD215.18 / USD 167.40 / £167.40? What a steal!
*Not applicable for accessories, subscriptions & AnyCover protection plan
Here's a little tip: Our myFirst Fone R1s works best with myFirst Headphones BC Wireless Lite!
FREE SHIPPING? FREE SHIPPING!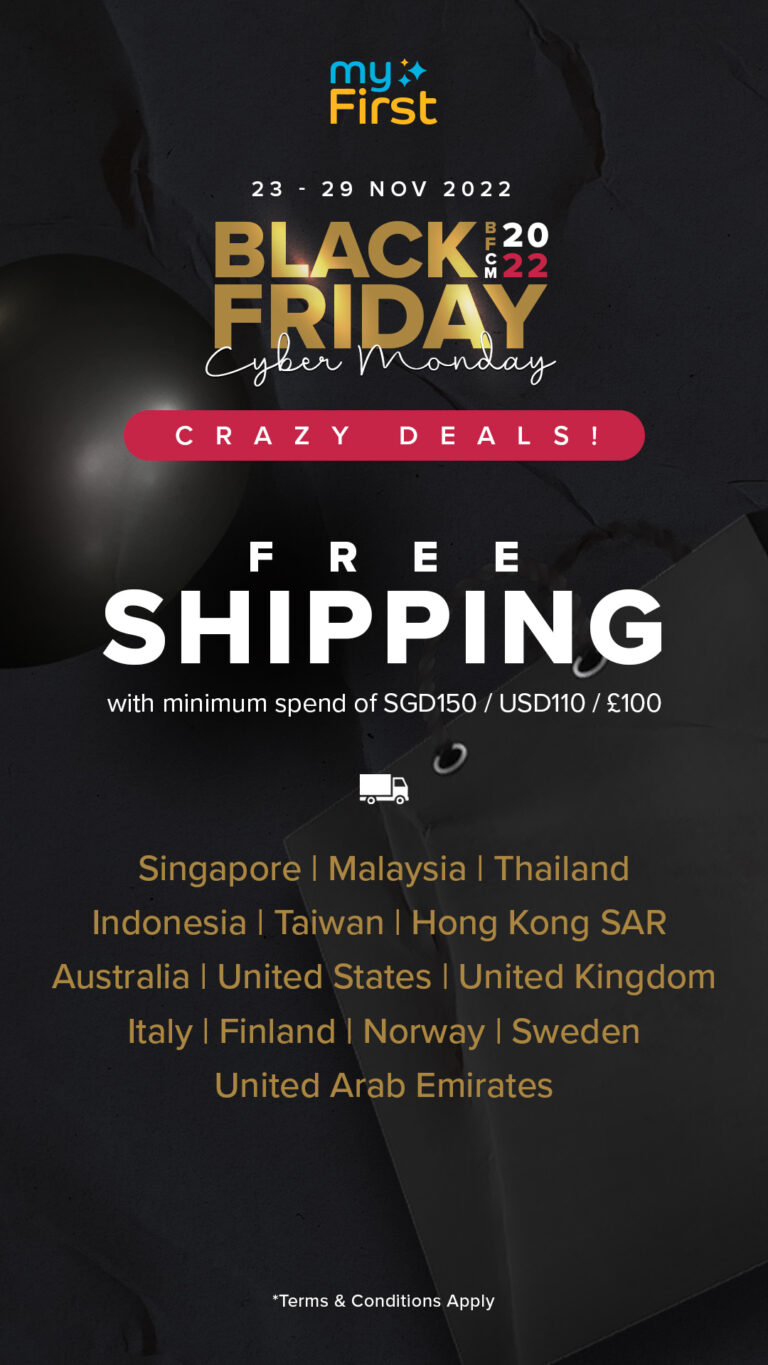 Worried about high shipping costs? We got you! Enjoy free shipping for all orders over SGD150 / USD 110 / £100, only at myFirst Official Store!
Why is it called Black Friday?
The Black Friday sales originated in the United States of America. Many believed that the term "Black Friday" was derived from the idea that businesses operate at a financial loss, which is "in the red," until the day after Thanksgiving, when massive sales finally allow them to gain profits, putting them "in the black"!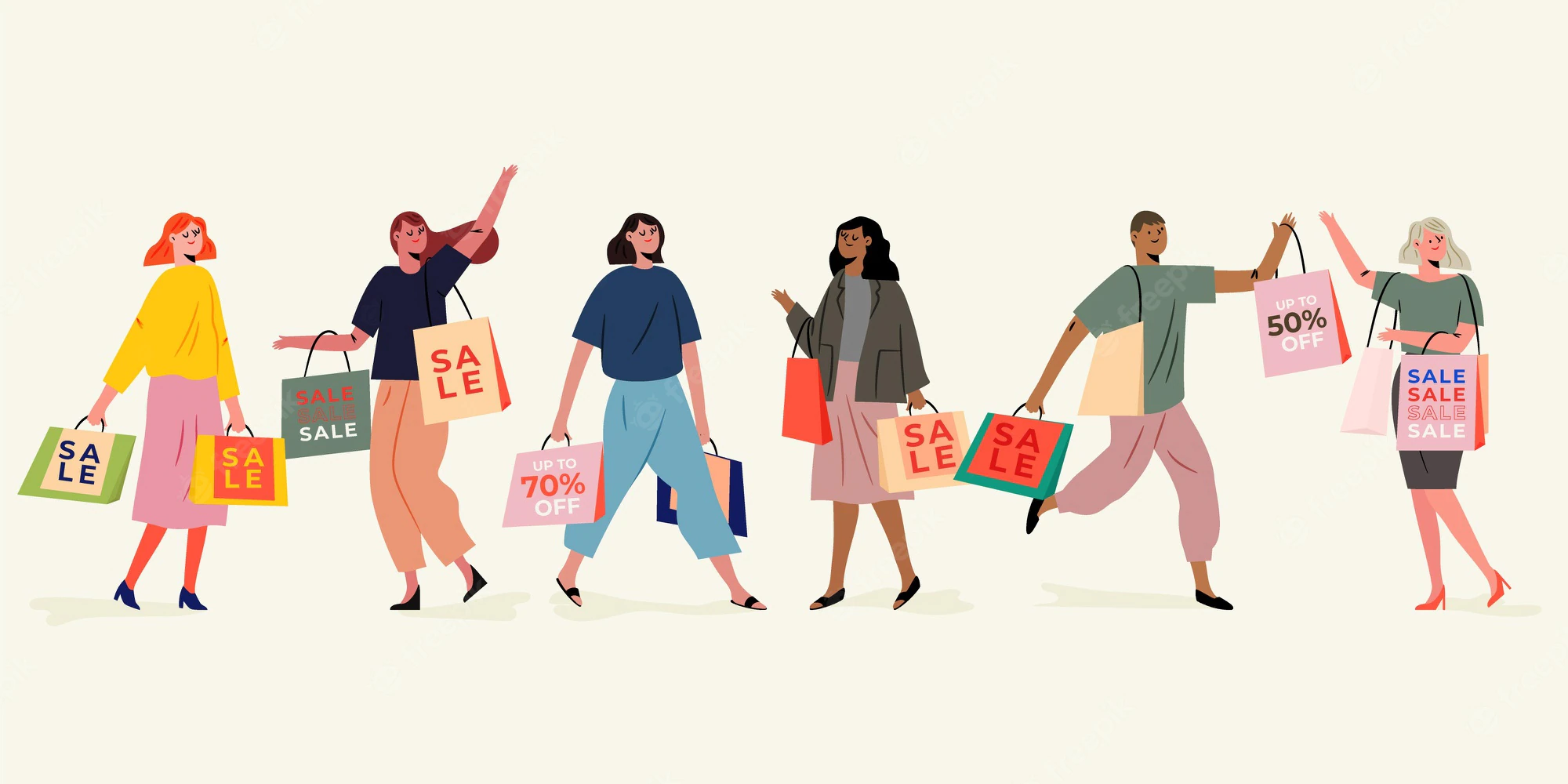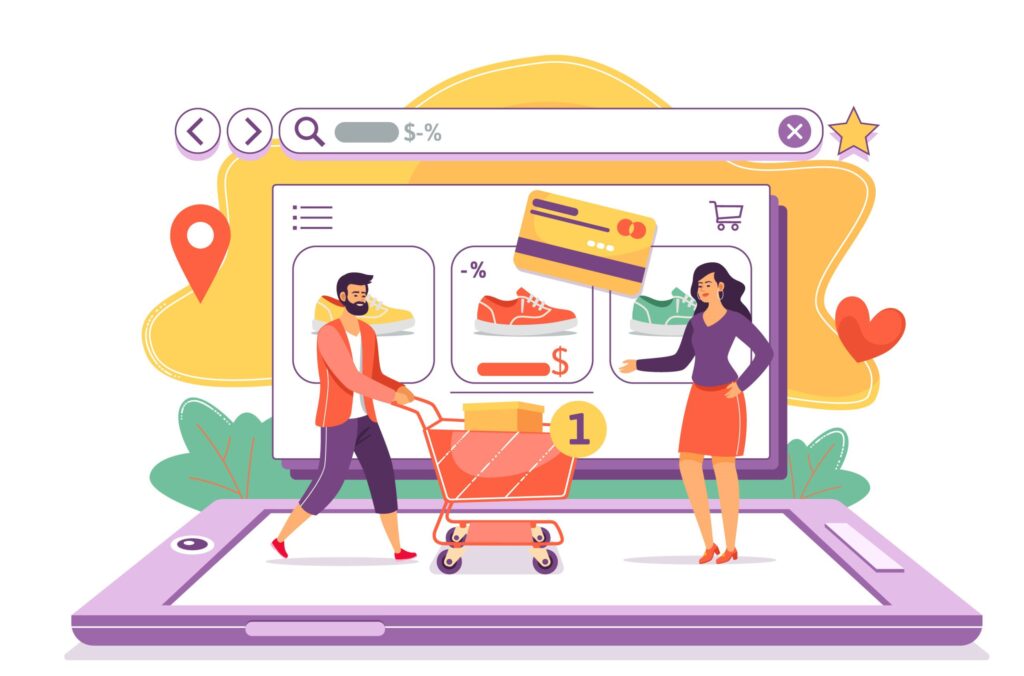 How about Cyber Monday?
On the other hand, Cyber Monday started as a promotion in the US in 2005 – 17 years ago to support the then-emerging online shopping trend. It was introduced after the end of Black Friday sales to help brand-new online businesses to make some profit from the hectic shopping season.
And that's how Black Friday Cyber Monday comes to be!
Today, countries and businesses from all corners of the world are participating in the Black Friday Cyber Monday holiday to sell their goods and services. Which means that customers from anywhere in the world can purchase products from any business in the world, all under the same promotion!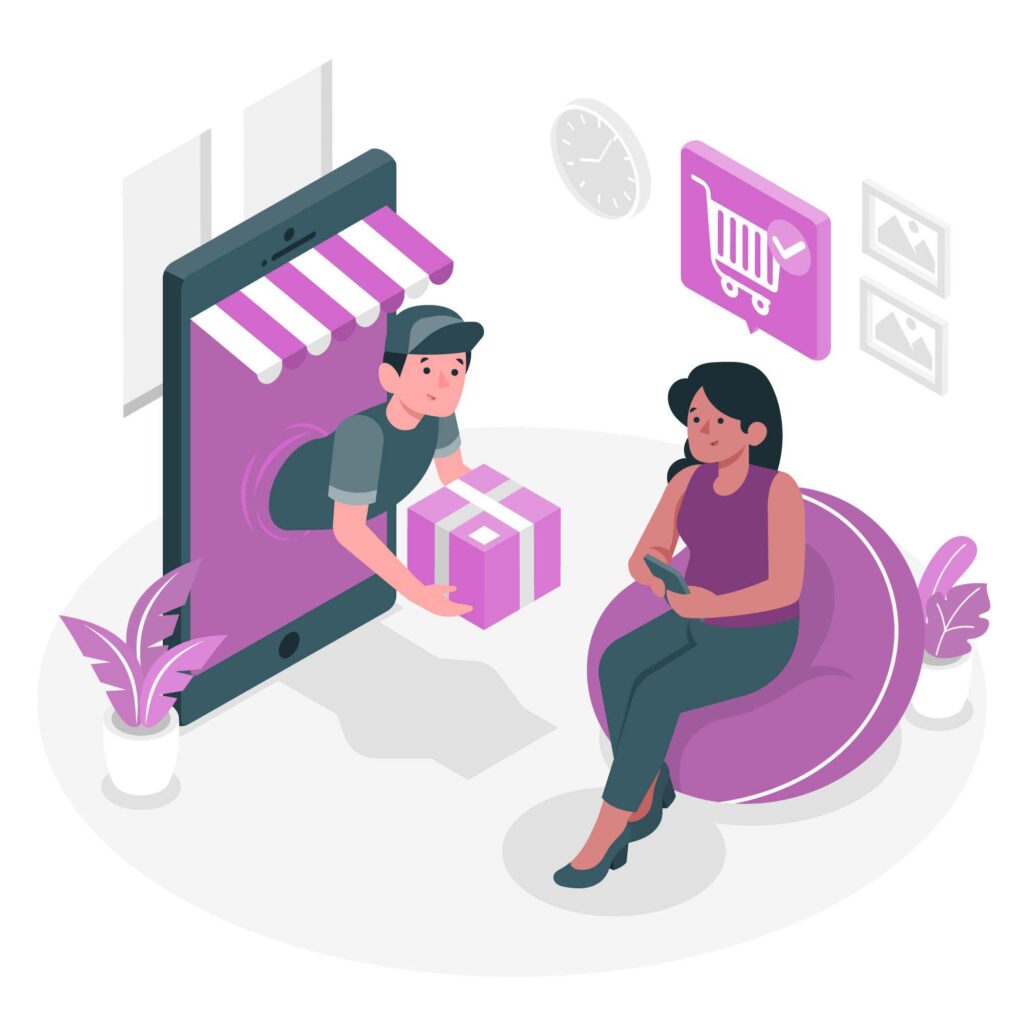 Campaign Terms & Conditions
1. This promotion is valid from 23rd November to 29th November 2022 [GMT+8] on myFirst Official Online Store only.
2. Only ONE (1) type of discount can be applied to each product in a single purchase.
3. Products purchased during a promotion campaign is entitled to a 30-days warranty period only.
4. Strictly NO RETURN or REFUND for products purchased during a promotion campaign.
5. Free Shipping promotion is applicable to selected countries only.
6. myFirst reserves the right to amend the Terms & Conditions of this promotion at any time without prior notice.